(Dhaka, 16 September 2020) - As the spread of COVID-19 continues to threaten communities around Bangladesh, the United Nations Population Fund (UNFPA) is closely working with the Directorate General of Health Services (DGHS) to support the National Government in strengthening the capacity of its laboratories for COVID-19 testing. 
One critical issue that needs to be addressed is ensuring that staff members in the health sector, particularly new recruits, have the required knowledge and skills to conduct RT-PCR testing in a safe, efficient and ethical manner. 
To achieve this target, the National Institute of Preventive and Social Medicine (NIPSOM), with support from UNFPA and DGHS, conducted  three separate 3-day trainings for 25 local Lab Consultants between 3-13 September 2020. The Additional Director General of DGHS, Prof. Dr. Nasima Sultana, inaugurated and closed each of the three trainings and encouraged the health workers present to continue their life-saving work despite the difficult circumstances.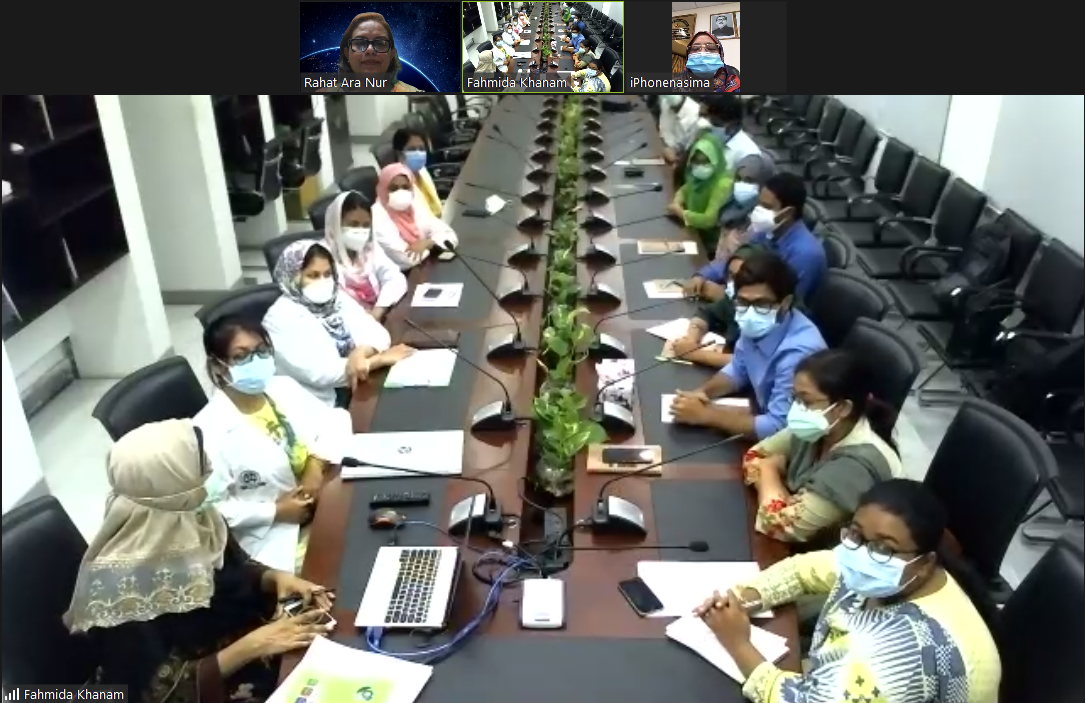 Each of the participants will be deployed to 23 government-run laboratories, where they will be conducting COVID-19 testing in their roles as virologists, microbiologists and medical doctors. The Lab Consultants will also be guiding their colleagues on conducting high-quality testing in a manner sensitive to biosafety and other concerns   
The training was conducted under the World Bank's Pandemic Emergency Financing Facility (PEF), which provides funding for multiple interventions in Bangladesh aiming to halt the spread of COVID-19, ensure safe laboratory practices and provide support to frontline health workers combating the pandemic.