97 pregnant mothers and 172 adolescents came to receive sexual and reproductive health services on the 1st day of Free Medical Camp organized jointly by the Government, UNFPA and LAMB Hospital at Kurigram. A total of 362 patients of all ages received necessary services from the Health Camp service providers that day.
UNFPA Representative Dr. Asa Torkelsson along with United Nations Resident Coordinator in Bangladesh Mia Seppo inaugurated a series of 20 Free Health Camps with the support of Ministry of Health and Family Welfare and Lamb Hospital at Noon Khawa of Nageshwari Upazila in Kurigram. At least 8000 flood- affected people will receive essential health services through these camps.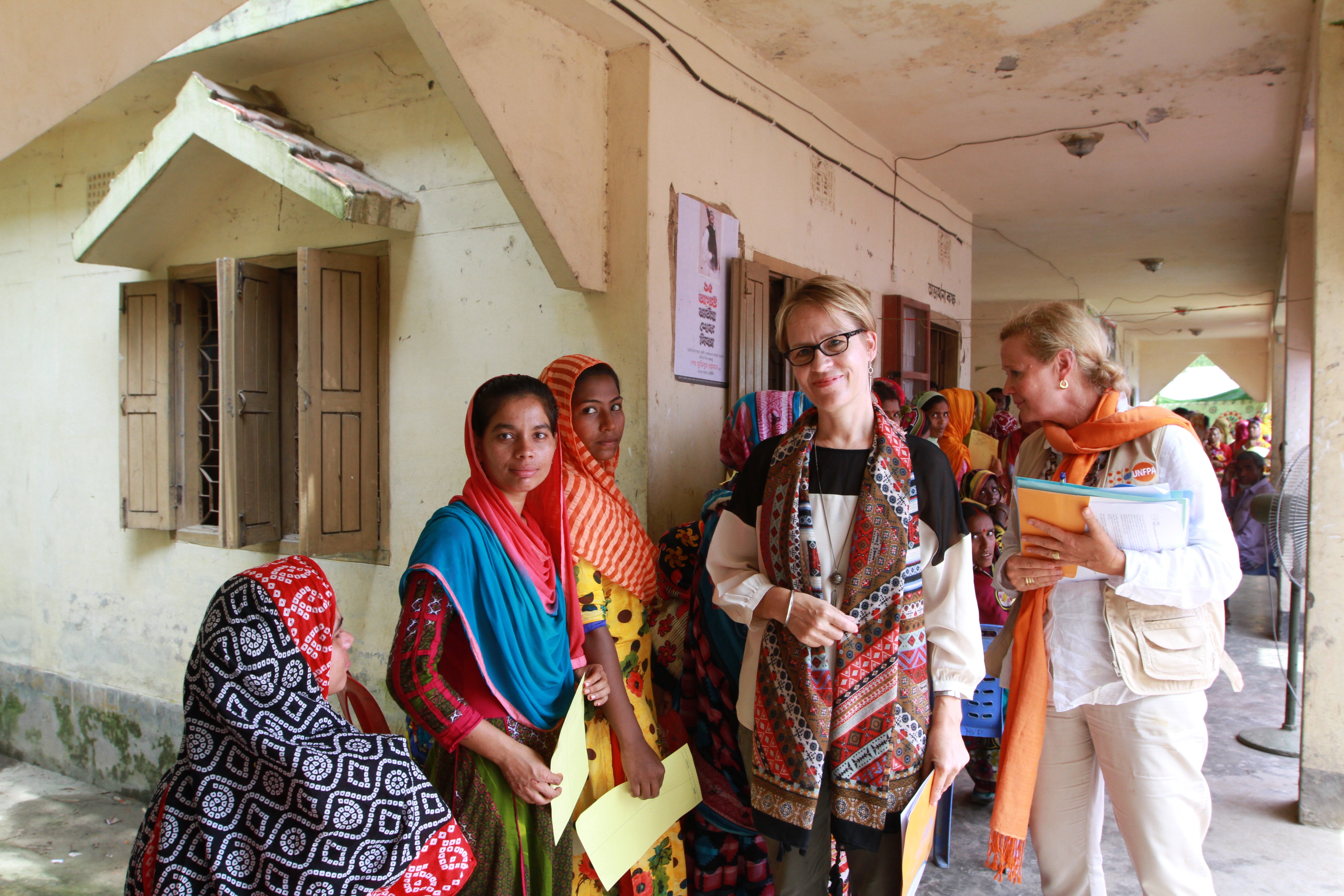 The delegation also handed over life-saving Reproductive Health (RH) Kits to the district Civil Surgeon.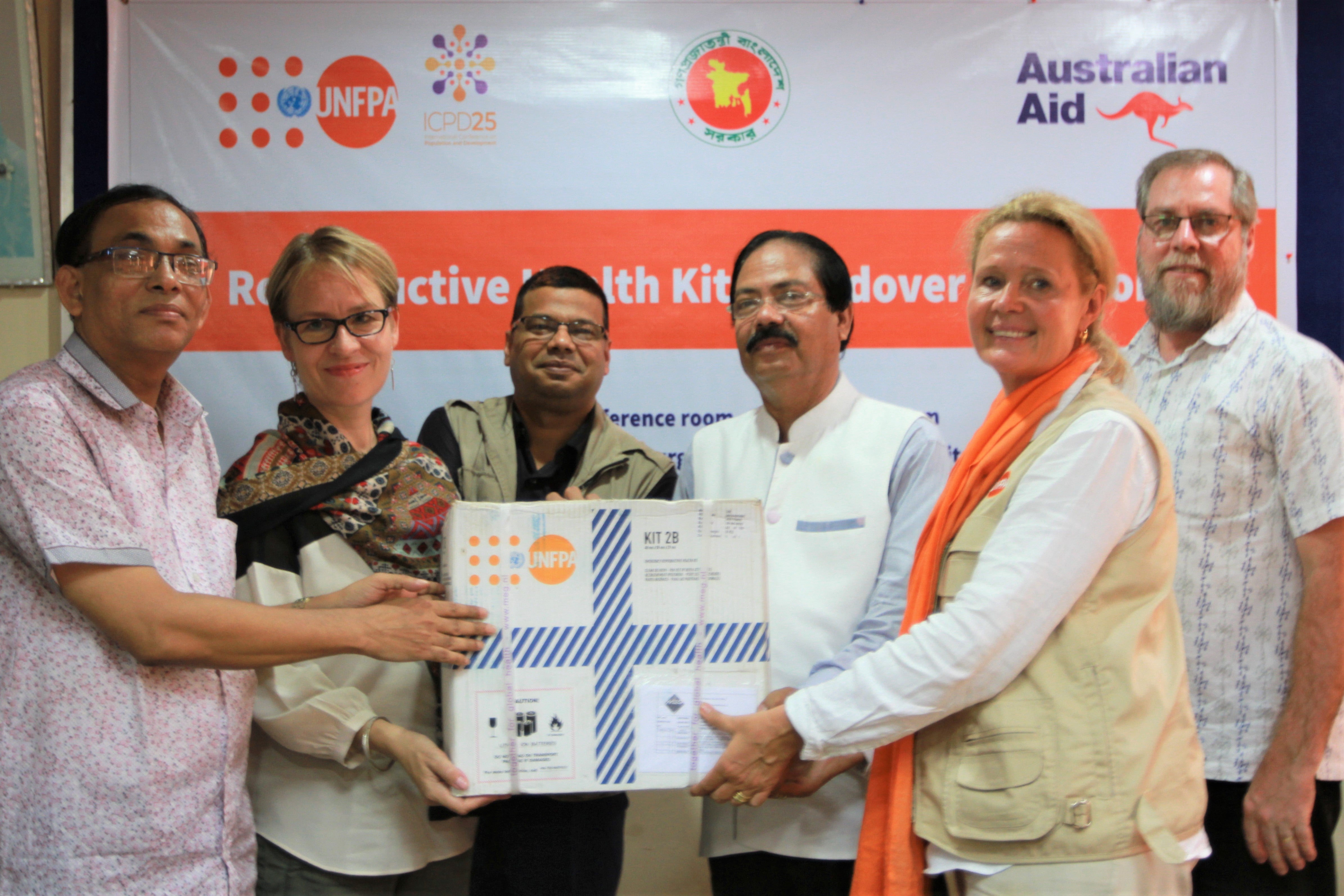 UNFPA's reproductive health kits play a crucial role in providing life-saving supplies, essential medicines and items to respond to the sexual- and reproductive health and rights needs of a population affected by any kind of humanitarian crisis.
The overall goal of this endeavour is to provide immediate medical support to flood-affected people in Kurigram through community-level mobile health clinics especially for women and adolescents, who are some of the most vulnerable groups in times of humanitarian crises.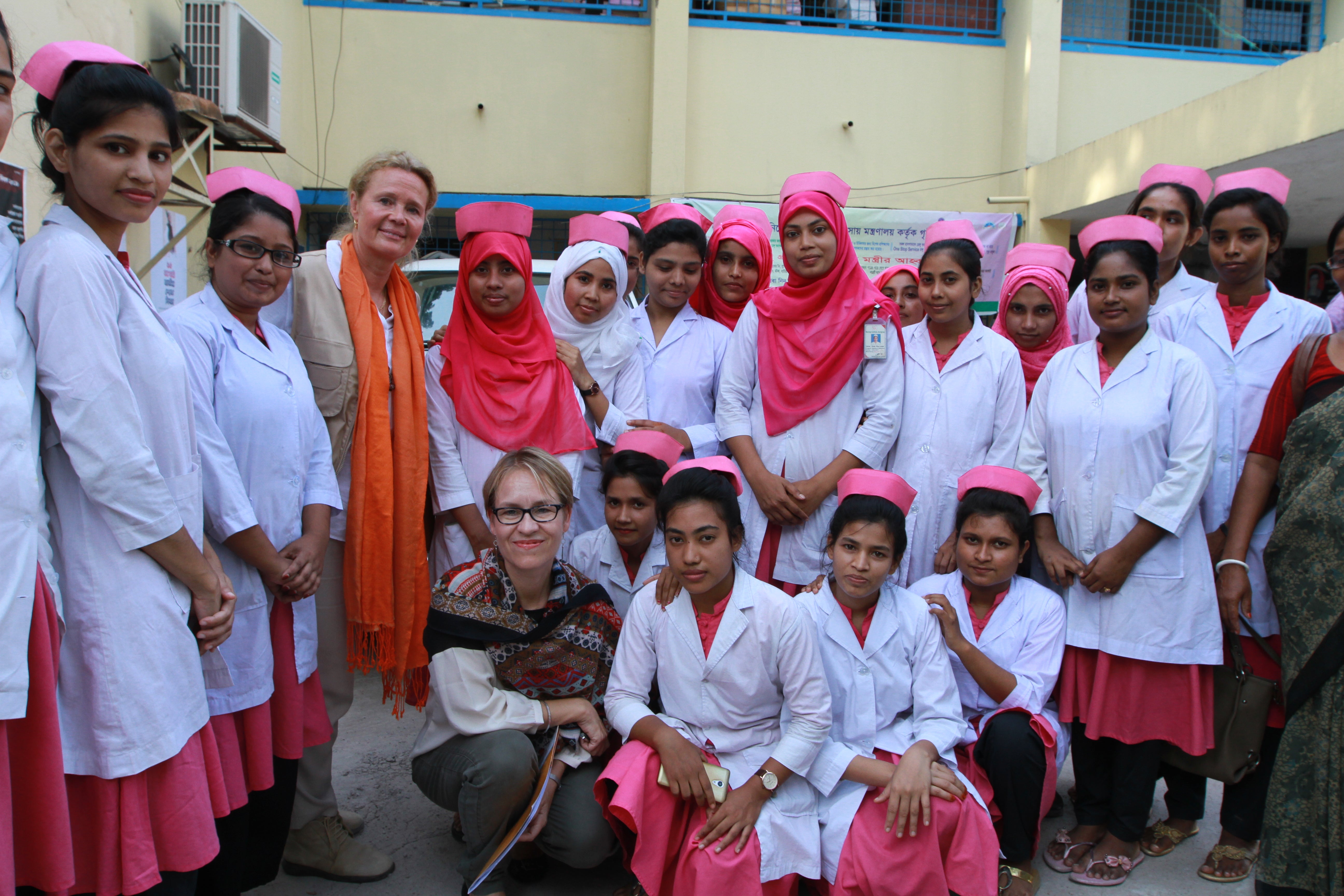 Aside from essential health care services, these health camps will also provide the community with different family planning services, which enables women and girls to live their lives with dignity and autonomy.
UNFPA is committed to providing sexual and reproductive health services even in emergencies to ensure zero preventable maternal death, zero unmet need for family planning and zero gender-based violence against women and girls.