"Because of COVID-19, my community is facing many challenges at the moment. Both my mother and father have to go outside my village for work and because schools are closed, I spend most of my time alone at home. As I cannot continue my studies at the moment, I also feel pressured to get married soon. None of this is good for my mental health at all."
This statement given by an adolescent girl from Sundarganj Upazila perfectly illustrates the difficulties that countless adolescents and youth from Bangladesh are currently facing as a result of the COVID-19 pandemic. Adjusting to remote schooling, inability to meet friends and increased tensions at home are all putting an unprecedented burden on the mental health of young people in the country. COVID-19 has also increased the risk of child marriage and adolescent pregnancies, as the economic hardships caused by the pandemic may pressure families to marry off their daughters early.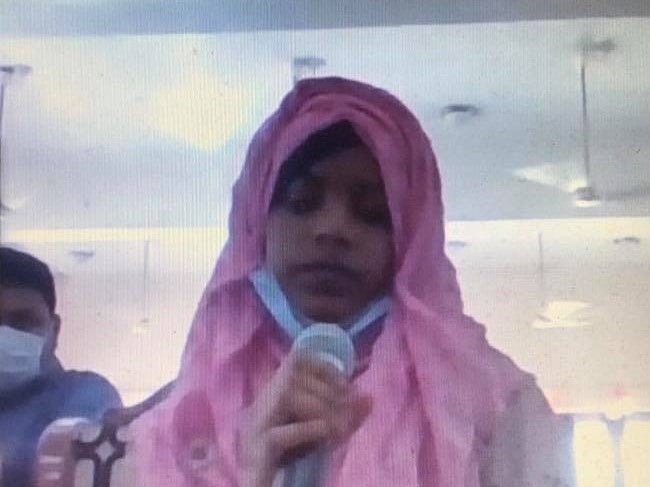 To ensure that these risks do not materialize as Bangladesh continues its nationwide fight against the pandemic, on June 20 the Strengthening Parliament's Capacity in Population and Development Issues (SPCPD) project of the Bangladesh Parliament organized a local level consultation on preventing child marriage and protecting adolescent health in Sundarganj Upazila. In addition to the ongoing COVID-19 pandemic, young people in the upazila face many difficulties as a result of frequent flooding and poor infrastructure. UNFPA Representative in Bangladesh, Dr. Asa Torkelsson had the honour of participating in the workshop alongside the Honorable Speaker of Bangladesh Parliament, Dr. Shirin Sharmin Chaudhury and many other Members of Parliament. 
In the event, the participants had a chance to interact with dozens of youth and adolescents from Sundarganj Upazila who shared stories of the challenges they have faced during COVID-19. "The health system is not good where I live and I am afraid I would not know where to go if I get ill. My school is also almost 5 kilometers away from my home and it is difficult for me to go to school during this time," one of the adolescents told the Honorable Speaker. 
"Whenever floods happen in our community, young girls feel very shy to talk about their needs. I have three daughters and they always face many troubles with their menstruation. Unfortunately, female doctors are rarely available to us during floods," stated a mother of three adolescent girls who participated in the discussion.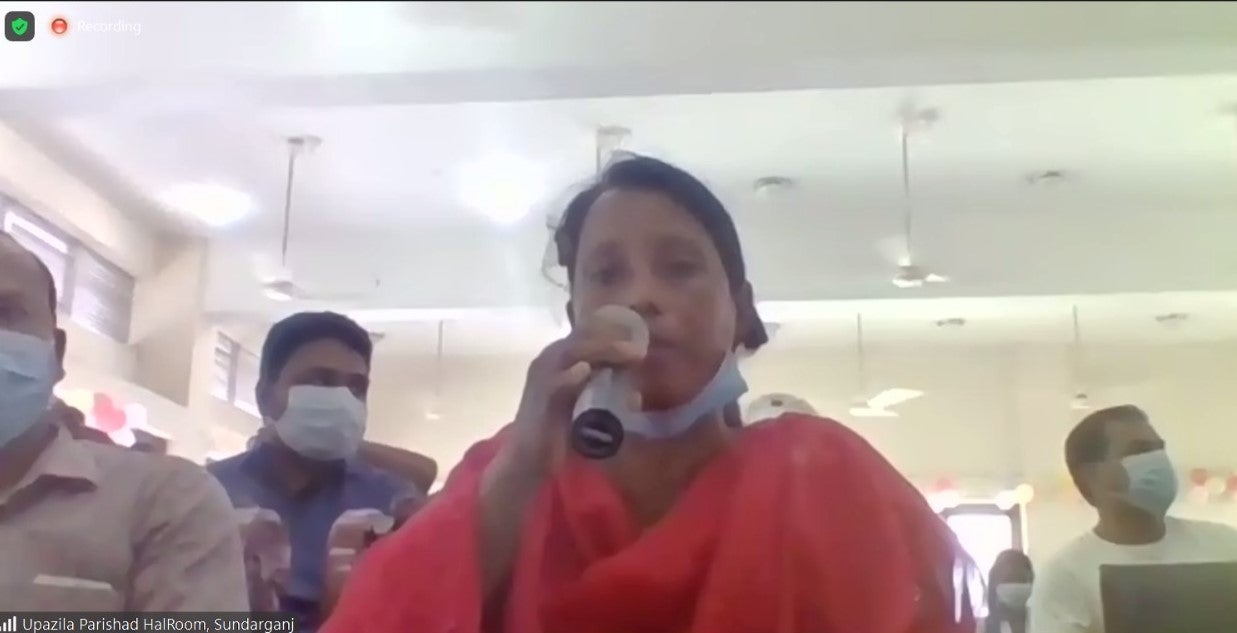 Based on the interactions they had with the local communities, the participants discussed policy solutions to address the issues at hand. The Members of Parliaments present particularly stressed the importance of strengthening networks between community clinics in the region to ensure improved access to comprehensive sexual and reproductive health services. In addition, they highlighted the need to bolster the role of local Adolescent Clubs in providing sexual and reproductive health information. 
Furthermore, the participants highlighted the need to build networks between schools, service centers and law enforcement. The role of local Members of Parliament in ensuring that women are able to continue their studies at home and use essential services during COVID-19 was particularly emphasized.
When it comes to preventing child marriages, the participants stressed the need to improve monitoring of local marriage and birth registries to ensure that the correct age of youth and adolescents is known by the authorities. The Honorable Speaker also praised UNFPA's Alapon Helpline for the counseling support it has provided to adolescents in Sundarganj and around the country during COVID-19.
UNFPA looks forward to continuing its efforts around the country to ensure the sexual and reproductive health and rights of young people continue to be protected amidst the pandemic. "While this is a time of great hardships, I sincerely believe that by building new partnerships, sharing knowledge and constantly exploring more effective ways of working, we can ensure a safer, healthier and more equal future for Bangladeshi youth and adolescents, even during COVID-19," UNFPA Representative, Dr. Asa Torkelsson, concluded in her remarks in the meeting.