"I was only 13 years old when I got married. At that age, I knew nothing about adolescent health or the risks of adolescent pregnancy. I could not have expected how my first pregnancy could change my life."
This how Momina Begum from Gaibandha District describes how she felt when she first got pregnant at the age of 15. At that time, Momina's day labourer husband was earning around 200 Taka (approximately 2.3 USD) per day, which made it difficult for the family to access the professional maternal health services available in their community.
Unaware of the risks of delivering a baby without professional support, Momina and her husband decided that she would perform the delivery at home with the support of a traditional birth attendant from their village.
Unfortunately, the delivery did not go as planned. The traditional birth attendant found herself unable to complete the delivery and Momina was rushed to a nearby private clinic for a caesarean section. At first, it seemed the delivery had gone successfully. After so many difficulties and so much money spent, Momina's entire family was crying tears of happiness about the fact that Momina had given birth to a healthy child.
After two weeks, however, Momina suspected that not everything was right with her. She was constantly leaking urine and no matter what she tried, she could not get the problem under control. Unbeknownst to her, Momina had developed obstetric fistula.
"It was a terrible situation. My clothes were all wet and I smelled awful. Nobody wanted to come close to me," Momina recounts.
Despite the initial shock, Momina's husband did not lose hope. He borrowed money and took Momina to see various doctors inside and outside their community. Momina underwent many traditional treatments, which did nothing to address the problem. After five years of trying to help Momina, the entire family had lost faith in Momina ever being cured from her condition.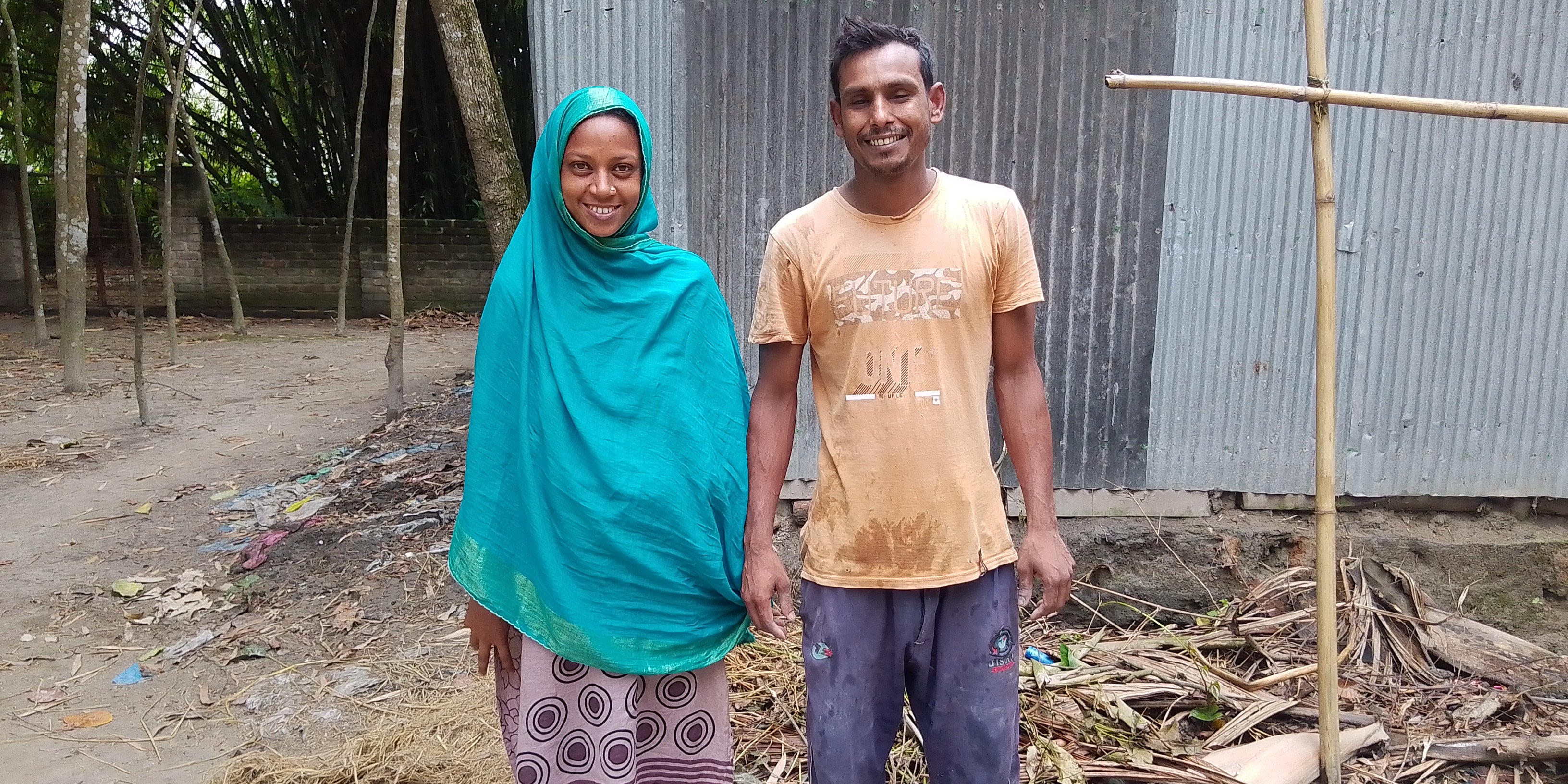 Momina's husband stood by her side throughout her recovery process. Tragically, fistula continues to carry such a stigma in Bangladesh that it is not uncommon for families to discriminate against their own members with fistula. 
 
"We thought that nothing could be done and that we would have to bear this huge pain for the rest of our lives," Momina's husband remembers.
Then one day, Momina suddenly met with a fellow fistula survivor who told her that her condition could be cured with a surgery. She encouraged Momina to go to the UNFPA-supported LAMB Hospital in nearby Parbatipur, which had a dedicated center for performing fistula repairs.
In no time, Momina had received her diagnosis and was put on the waitlist for a fistula surgery at the hospital. With UNFPA's support, she underwent a free surgery on 19 September 2021 and her fistula was cured for good.
"It was a blissful moment for me! I can't explain how the almighty helps us. I never knew that such facilities and care was available to us free of cost. Now, I am enjoying my new life with my family and looking forward to a wonderful future," Momina exclaims with a big smile on her face.
Despite being entirely preventable and curable, obstetric fistula continues to threaten the health and wellbeing of women and girls from vulnerable backgrounds in Bangladesh. The Government of Bangladesh has set itself the target of eliminating fistula in the country by 2030.
UNFPA and its partners are supporting this effort by identifying fistula survivors in four divisions around thec country and helping them get access to fistula surgeries. In 2021, Momina was among the 477 fistula survivors who had their fistulas surgically repaired with UNFPA's support. After receiving their surgeries, UNFPA also supported the fistula survivors in reintegrating to society by providing them skills trainings and psychosocial support services.
This International Day to End Obstetric Fistula, we stand in solidarity with all fistula survivors around the global and encourage communities across Bangladesh to break the silence around this misunderstood condition. It is only through improved awareness that we can ensure that fistula survivors receive the support they need.