CELEBRATING International Women's Day  
Rokeya, age 14, has 6 sisters and 3 brothers. She takes part in activities at the Women-Led Community Centre (WLLC) in the Unchiprang refugee camp, southern Bangladesh. The first time she came, she attended a session on the prevention of gender-based violence and improvement of life skills. 
Now she understands the importance of girls obtaining proper education and life skills to contribute to their families and the local economy, especially as her father and brother are unemployed and are fully dependent on food rations.  
"We now have spaces where we can share our stories, receive knowledge on prevention of gender-based violence and learn how to develop life skills", she says. "This will really help us to come back to life".
Through the WLCC, she obtained 4 months of tailor training. Earlier she learned about housework, and how to produce different food products and handicrafts. The training she received from WLCC benefitted her greatly, and she now knows how to alter and cut local dresses, pants and other outfits. In future, she plans to purchase her own sewing machine.  "I never thought I could produce anything," She says. "This WLCC gave me an opportunity and now I have many products to display and share at this Fair".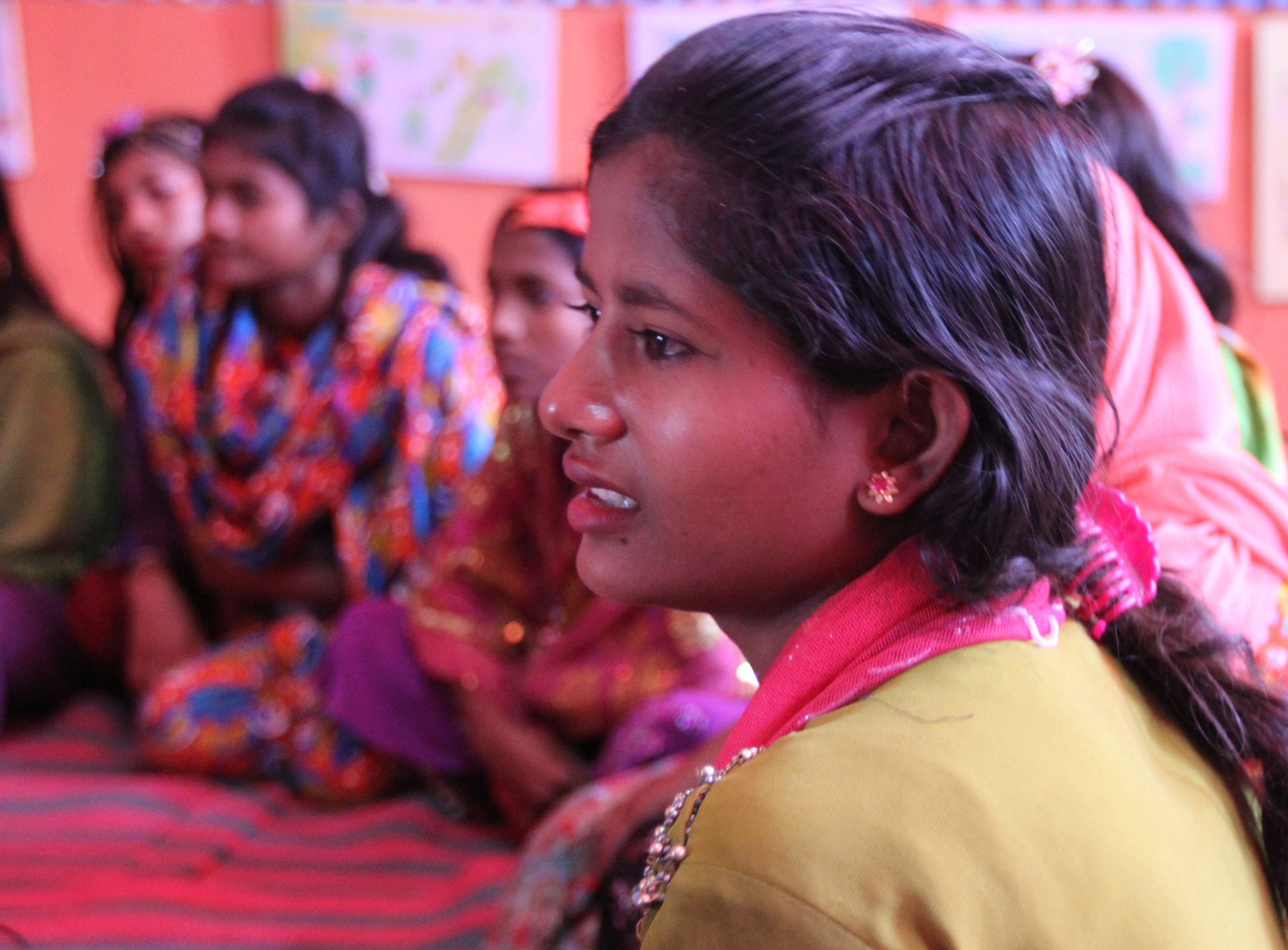 Other participants at the fair included Salma, Aysha, and Rafiza, who came to the fair to showcase their products. Having learned at the WLCC how to make flowers, bangles, hair clips, dress materials and other forms of handicraft, they produced numerous items, sharing them at the Fair organized by UNFPA who invited numerous partner organizations to participate, exhibiting activities in the camps and host communities in celebration of International Women's Day 2019.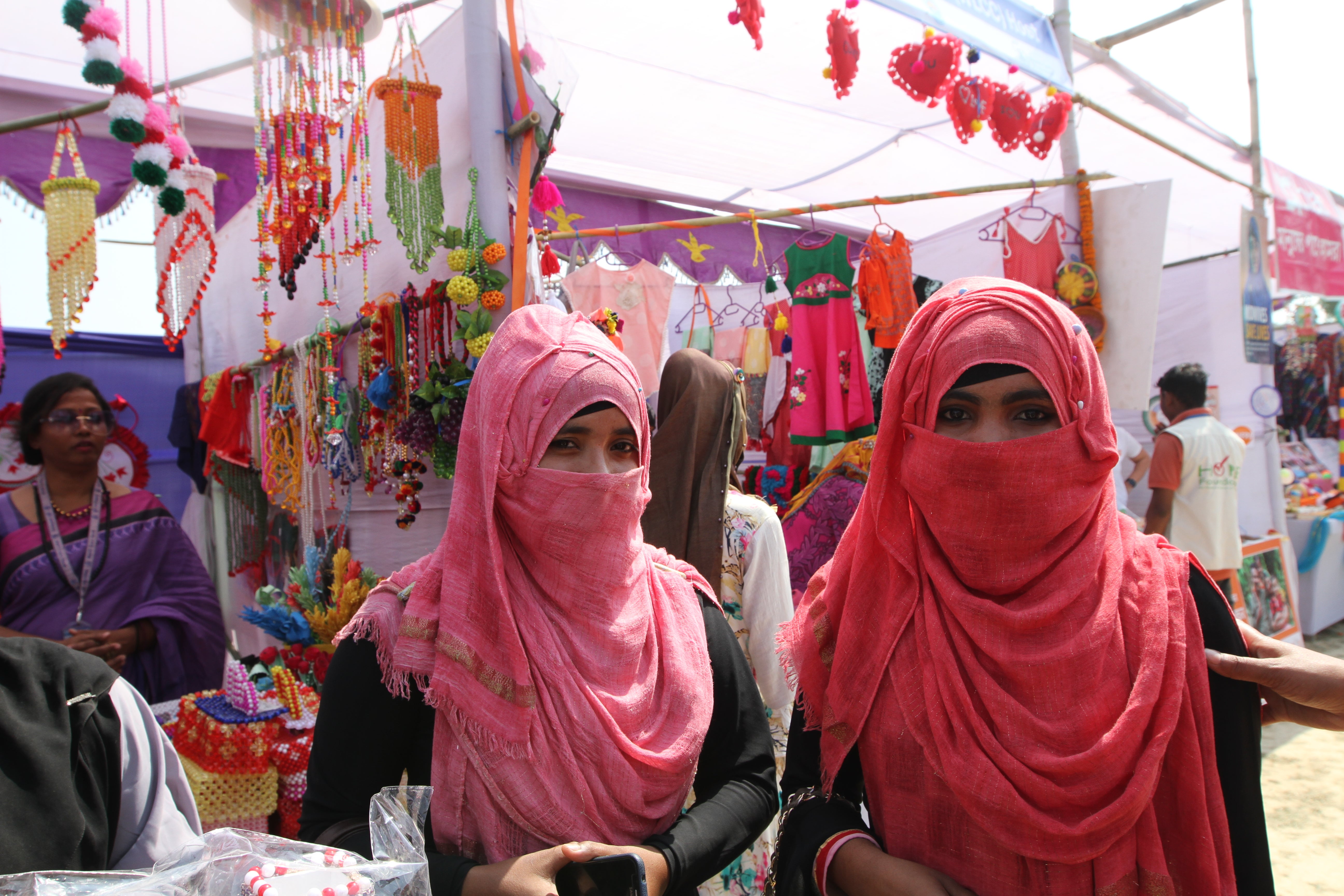 Asked how she understands women empowerment – Rokeya replied, that what she learned at the WLCC made her feel empowered, and continued that although she is unaware what International Women's Day means, she knows what women empowerment feels like, having learned about maternal and neonatal care services, as well as issues dealing with child marriage and family planning. She also mentioned that her father and brothers have no issues with her visiting the WLCC.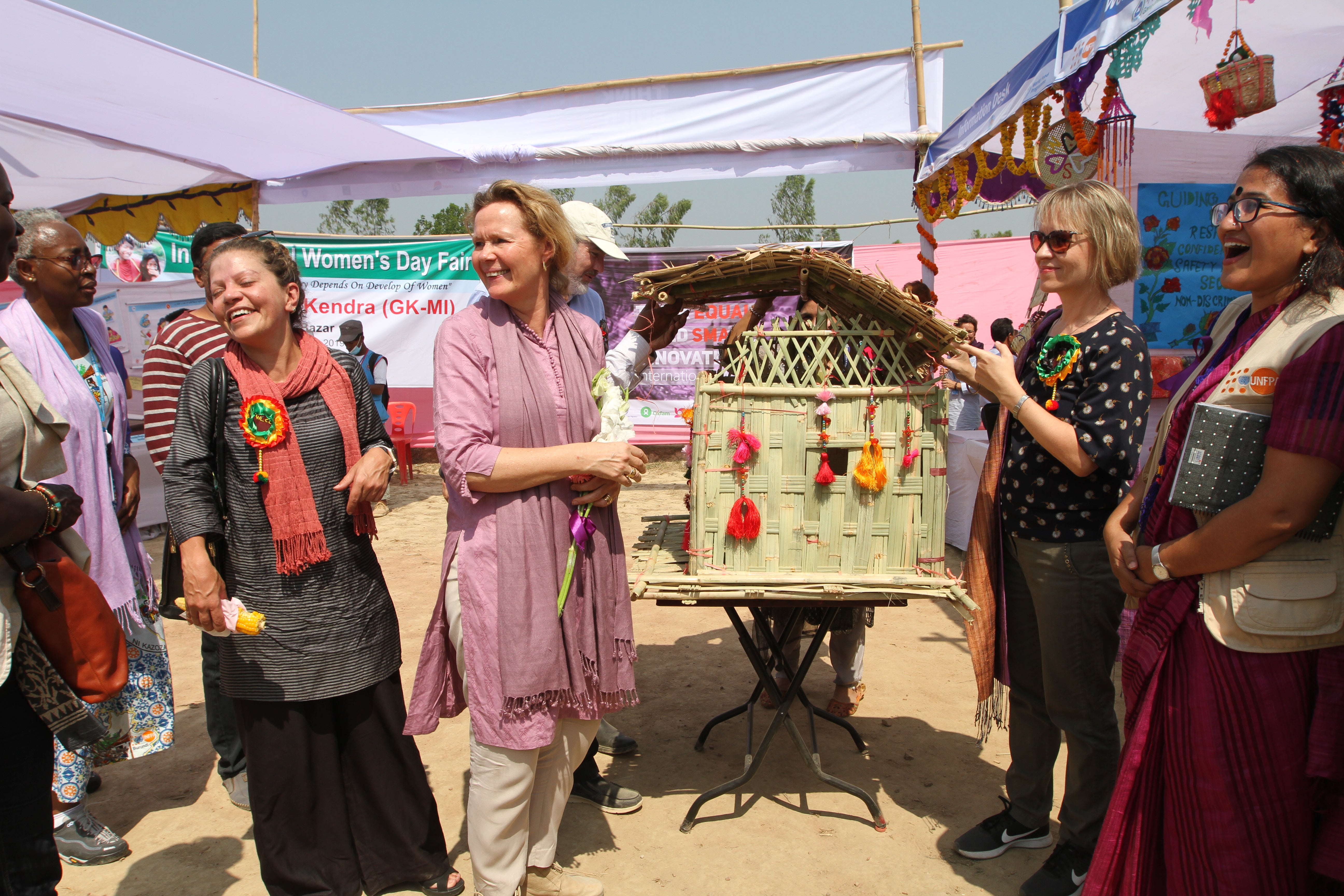 UNFPA organized this Fair in observance of International Women's Day 2019, with the objective of engaging women and girls in the host and Rohingya refugee community to attend the fair and come forward through innovative approaches that allow them empowerment by highlighting their own products.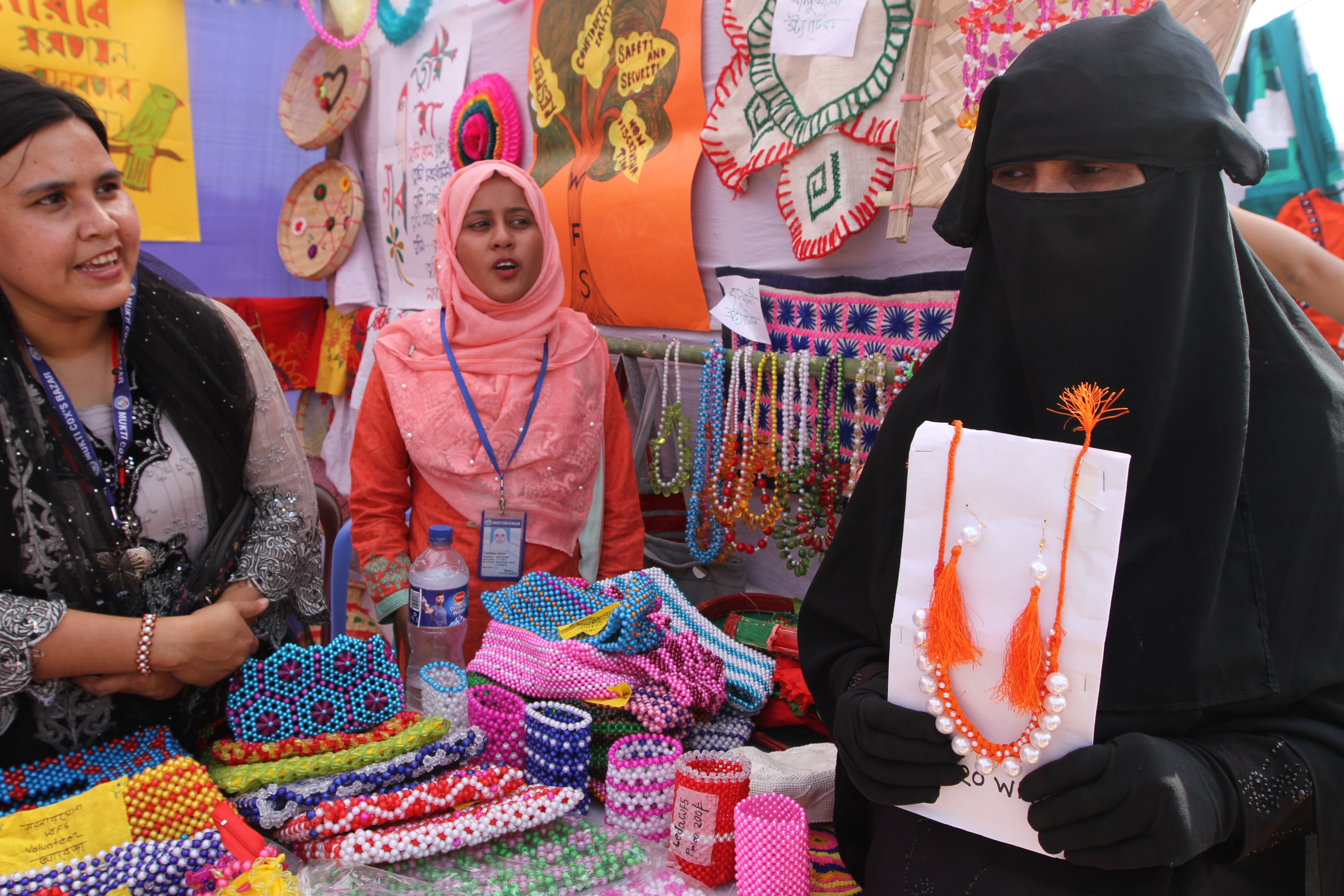 Colourful stalls and exhibitions filled a fair arranged at Unchiprang Rohingya refugee camp, in southern Bangladesh. UNFPA and partners used the event to show visitors, donors, international guests and government officials their activities supporting women and girls from the Rohingya refugee camps and host communities.
The exhibiting organisations were: UNFPA, Oxfam in Bangladesh, ActionAid Bangladesh, UNHCR in Bangladesh, IOM Bangladesh YPSA Cox's Bazar Activities, BRAC, Mukti Cox's Bazar, GUK, Ganasastho Kendra, RISDA-Bangladesh, BITA-Bangladesh Institute of Theatre Arts, CODEC