You are here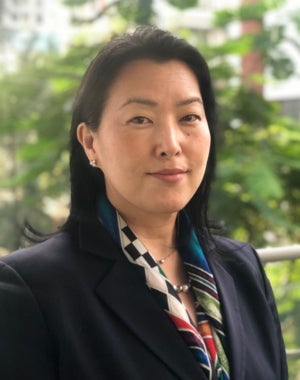 Dr. Eiko Narita
Since November 2021, Dr. Eiko Narita has been serving as the Country Representative a.i. of UNFPA in Bangladesh. 
She has worked as Deputy Representative of UNFPA in Bangladesh since 2018. Prior to this post, she was a Programme Specialist in UNFPA's Regional Office in the Asia Pacific (2014-2018). Before that, Eiko served as Deputy Representative of UNFPA in Yemen (2012-2014), where she also chaired the UN Gender Working Group and Gender Based Violence sub-cluster.
Eiko started her UN career working as a consultant for the UNDESA project office (2003-2005) on community-based disaster risk reduction and later with UNDP office in Tokyo (2005-2006). Subsequently, she spent much of her UN career working in the UN Resident Coordinator Office in Fiji as a Junior Professional Officer (2006-2008) and Laos (2009-2011). Between Fiji and Laos, Eiko worked with UNDOCO (2008-2009) as a Monitoring and Evaluation Policy Specialist supporting the development of UNDAF Monitoring and Evaluation guidelines.
Eiko holds a Ph.D from Chiba National University in Japan on Governance, a Master's degree in Urban Planning from Harvard University and a Bacherlor's degree in City and Regional Planning from Cornell University.