You are here
Country Representative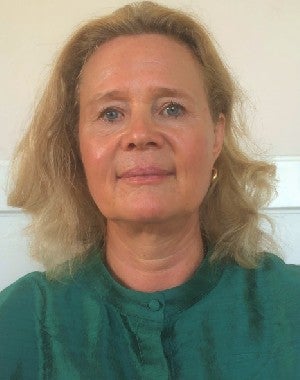 Dr. Asa Torkelsson
Magnetizing resources, pioneering strategic partnerships towards ICPD, and catalyzing innovation, since 2018, Dr. Asa Torkelsson is Country Representative in Bangladesh, one of UNFPA's largest operations and teams. She has led and grown the CO through significant changes, humanitarian disasters, the Rohingya refugee,- and COVID crises.
Her multilateral career spans 20+ years, relentlessly pursuing gender equality and the M/SDGs, with increasingly complex assignments in UN, academia, Government, NGO, and private sector, balancing her career raising three children.
Between 2013-2017, she served as UN Women regional advisor for economic empowerment in ESA and AP, and Deputy Representative for India, Bhutan, Maldives and Sri Lanka, leading interagency research and gender and agriculture, climate change and migration solutions, trailblazing coalitions for action, leveraging investments and policies towards gender equality.
In 2008-2012, she established and executed the World Bank gender programme in Kenya, leading research teams, supporting Government capacity towards public service awards and global South-South exchanges, and brokering novel partnerships with civil society.
Starting as JPO for FAO in Zimbabwe 1998, she has served at FAO and IFAD HQs in Rome, developing organizational gender action plans and advising on gender-related investments and policies, across multiple sectors.
She has authored several publications on gender and women's empowerment, been a resident of the Rockefeller Bellagio Centre, and served as advisor to USAID, Netherlands MFA, SIDA, South Africa Innovation Challenge Fund integrating gender in water- and food security investments. 
Asa has a PhD in sociology from University of Stockholm, and a MSc in development economics from Gothenburg School of Business and Commercial Law, based on gender and development applied field-based research. Lifelong learning advocate, she has executive leadership education from the World Bank, UNDP, UNFPA, and Harvard (negotiations), INSEAD (financial management) and UNSSC (crisis management). She is a mentor, also with the UN Secretariat mentorship programme.