Ensuring rights and choices for all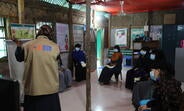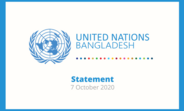 7 October 2020
Statement by UN in Bangladesh: 7 October 2020
In the wake of recent rape cases, the United Nations (UN) expresses serious concerns over the increasing violence against women in Bangladesh. These are heinous crimes and grave violations of human rights. One rape is...

This Situation Report highlights UNFPA's Reponse to the Humanitarian Situation in Cox's...

This monthly report provides a snapshot of the key highlights achieved by UNFPA...