6 Months Into the Rohingya Refugee Crisis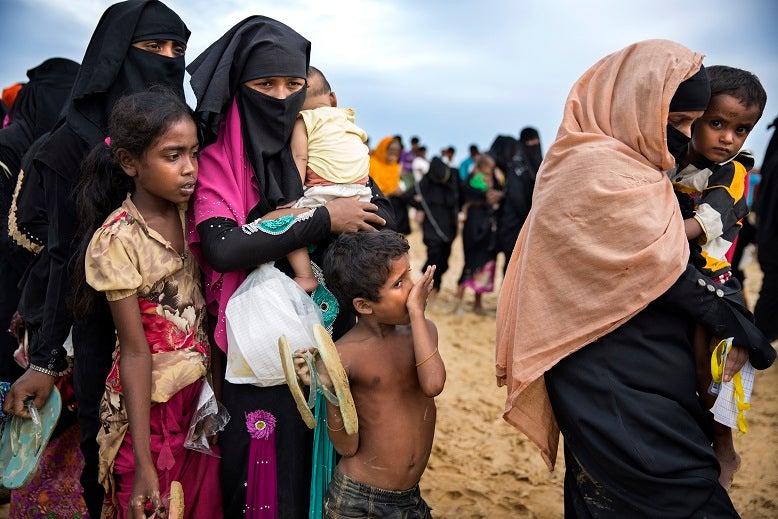 Over 688,000 Rohingya refugees have arrived in Cox's Bazar, Bangladesh in just 6 months now amassing one of the largest refugee settlements in the world.
More than half are women and girls. They have witnessed horrors and suffered unspeakable trauma, including the murder of loved ones, burning of their villages, sexual violence and other acts of brutality. However, while fleeing danger, their lives have not been put on hold. 
Close to 60,000 women affected by the crisis are pregnant. 10,500 will give birth in the next few months of which 1,500 are at risk of life-threatening birth complications. And sadly, all women and girls are at risk of facing gender-based violence. 

Women and girls are at the centre of UNFPA's humanitarian response. Their often forgotten sexual and reproductive health and rights must be protected. And no girl or woman should have to fear further violence when trying to rebuild her life. 
UNFPA is responding through:
Since the outbreak of the crisis: 
60 highly skilled midwives have been deployed, also trained in clinical mangement of rape and family planning counselling
185,000 women have been screened by our midwives and reproductive health workers 
47,000 women have received antenatal checkups 
6,000 women have received postnatal care
1,700 babies have been safely delivered in UNFPA-supported clinics
6,200 Clean Delivery Kits have been distributed
UNFPA is also providing safe spaces and Dignity Kits for women and girls
19 Women Friendly Spaces have been created just for women and girls, and have already been accessed over 82,000 times
70,000 information session have been held on topics such as sexual and reproductive health and protecting yourself and your children from gender-based violence and trafficking 
82,000 girls and women have received UNFPA Dignity Kits
Take a look inside UNFPA's Women Friendly Spaces:
Women Friendly Spaces are providing a safe places for women and girls to rest, share experiences, and rebuild a sense of community. They are also access points for information and referrals for support services including medical care, counselling, and case management for survivors of gender-based violence.
Dignity Kits provide items that help women and girls to maintain their hygiene and go about their daily lives with less fear of facing stigma or violence.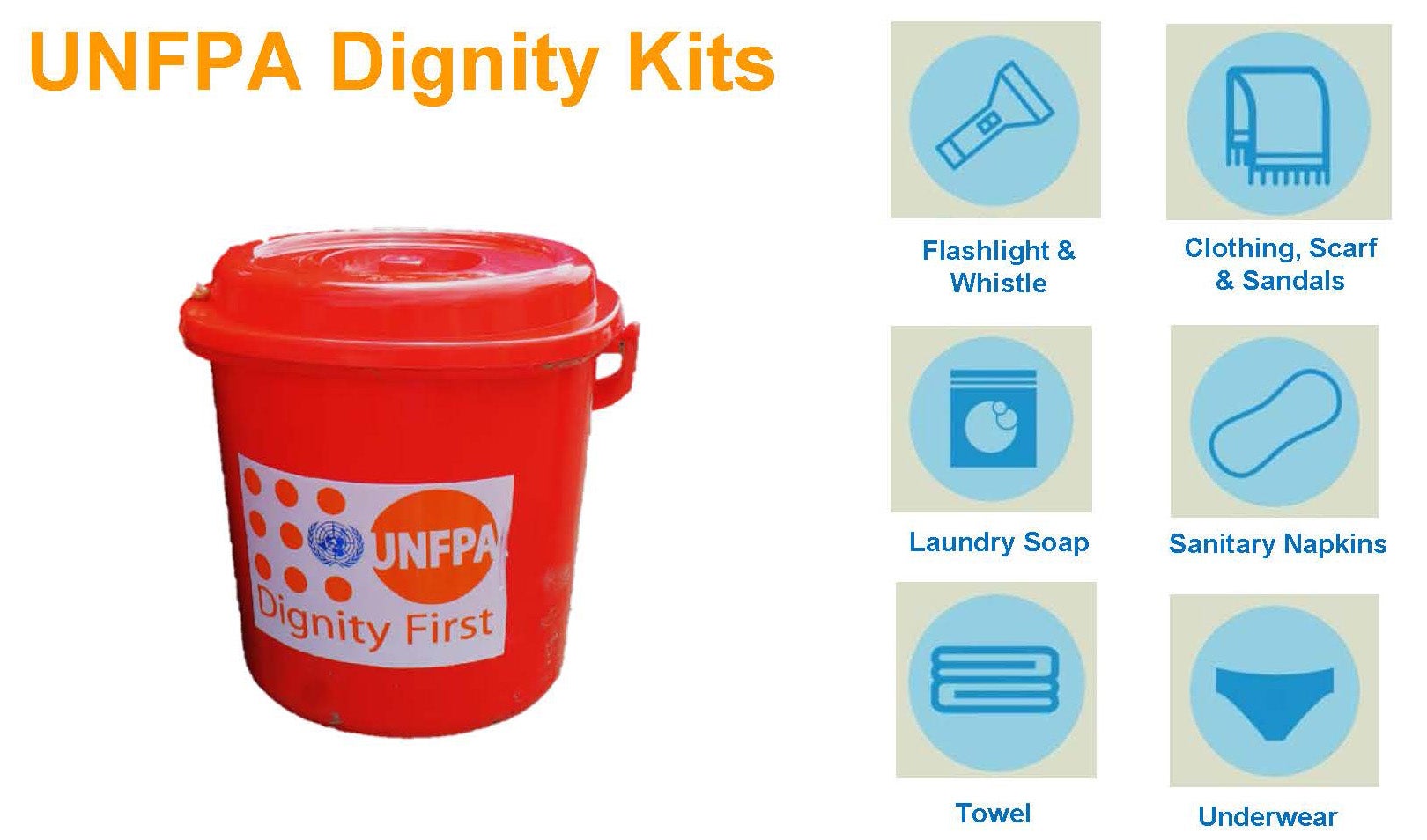 The needs remain overwhelming. The situation ahead  
We are grateful for the generous support we have received from our donors, without whom we would not have been able to reach hundreds of thousands of women and girls with lifesaving sexual and reproductive health and gender-based violence interventions. 
But given the sheer scale of this crisis, more must be done urgently. Heartbreakingly, the lives of refugee women and girls and those from the host community are about to get harder as monsoon season approaches. Potential flooding, landslides and disease outbreaks will absolutely devastate settlements and services, also likely resulting in further loss of human life. It's a diaster within a disaster waiting to happen which we immediately need to prepare for.
Please remember Rohingya women and girls. They are still here in Bangladesh and their needs are overwhelming. And they will need restored hope through opportunities to earn livelihoods and develop life-skills to provide for themselves and their families.
All women and girls in Cox's Bazar affected by the crisis will need continued support and protection as we head into a complex, protracted situation.
How you can help
Although the need is staggering, collectively we can make a difference. Please donate at
unfpa.org/fundraising
.
Stay up to date on UNFPA's Rohingya refugee response and stories from the field. Spread the word. 
Social Media - Join Us 
Situation Reports 
Stories